Vietnam visa requirement for Argentine citizens
Argentine citizens need a Vietnam visa for Argentines to enter Vietnam. They can apply for a Vietnam visa in two ways:
• By applying directly at the Embassy or Consulate of Vietnam
• By applying online through us for a letter of acceptance
However, as a person applying for a Vietnam visa, you must meet the following conditions:
Conditions for Vietnam visas:
- You must have 6 months of validity remaining on the passport prior to date of travel with minimum 02 blank pages left.
- Two passport photos must be taken within 6 months.
1. The application is directly to the Vietnam visa at the Vietnam Embassy / Consulate in Argentina
There are no Vietnam Embassies / Consulates in Argentina, so applicants for Argentine visas should visit the nearest Vietnam embassy from their neighbors for contact.
Vietnam Embassy in Chile
Address: Americo Vespucio Sur 833, Las Condes, Santiago, Chile
Telephone: (00 56 2) 244 3633 or 244 3755
Fax: (00 56 2) 244 3799
Email: sqvnchile@yahoo.com
Website: www.vietnamembassy-chile.org
In addition, they may choose to send their visa applications by post, which is a convenient and recommended option. Visa does not require a person to arrive directly at the embassy. However, you must first confirm with the Vietnam embassy to find out the solution given by the various embassy application procedures.
If both options still do not seem favorable for the visa applicant, there is an online way to obtain a Vietnam visa with the approval of the approval letter.
2. Learn how to apply online for our approval letter
The way to get a Vietnam visa for the Argentine is through our website to receive a letter of acceptance allowing you to collect your passport from the Vietnam International Airport or from the Embassy of Vietnam. 
This procedure requires the following steps:
• Fill in the visa application form at our website.
• Pay the service fee.
• Waiting for our approval letter, we will be sent to your email inbox within 48 business hours.
• Submit your passport, passport and 2 passport photos as one of three international airports in Vietnam (Tan Son Nhat, Noi Bai and Da Nang), pay the visa fee and collect your passport right away.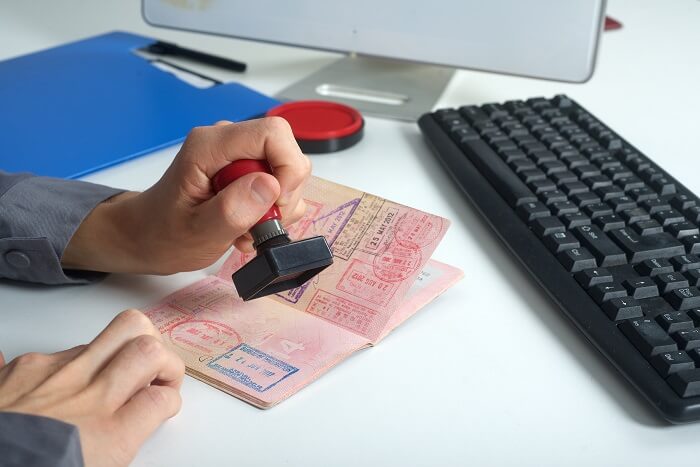 APPLY NOW