What is the difference between an eVisa and a Visa on arrival?
 eVisa
An eVisa is an official document issued online by the Immigration Department that allows a foreigner to enter and travel.
An eVisa is an alternative to a paper-based visa issued by the embassy. Instead of applying for visa at the embassy, the Immigration Department has now launched an e-VISA program, which enables you to apply for a visa online.
To obtain an eVisa, applicants must submit relevant personal information and pay the required fee by credit card (MasterCard or Visa) or paypal. The eVisa will be issued after the submitted information has been assessed and found to meet relevant criteria.
When an eVisa application has been approved, the visa issuance system will send a notice to the applicant for a link to download and print the eVisa. You are required to present this eVisa at the immigration checkpoint for verification upon your arrival.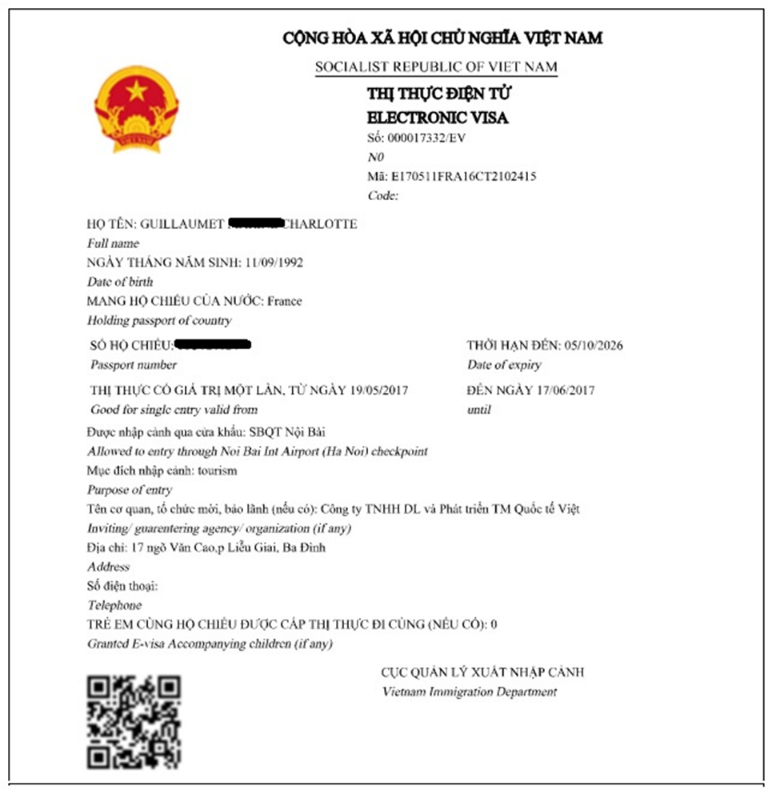 Visa on arrival
 This is most likely the easiest way to obtain your visa without having to chase down embassies, consulates and the like prior to your trip. The entry visa will be stamped on your passport at the Visa On Arrival Desk at the International Airport in Vietnam. Then you can pass through the Immigration checking point. With this type of visa, you only can enter the country by air.
Visa on arrival is picked up directly at the airport. In order to get visa stamp at arrival airport, the applicants must apply for a visa approval letter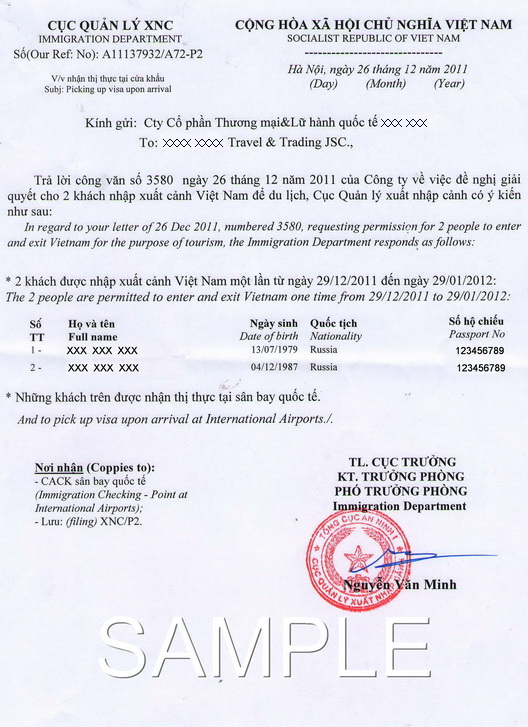 APPLY NOW