Vietnam visa for Uruguay Citizens
Citizens of Uruguay are required visa when you entry to Vietnam. The traditional way is to apply for you Vietnam visa at the nearest Vietnam Embassy in your location.
There are 3 methods that you can choose to apply a visa for Vietnam: at the embassy Vietnam, get visa arrival or get e-visa Vietnam
To get Vietnam visa, you need:
- Original passport (at least valid for 6 months)
- 2 passport sized photos ( 4 x 6 cm)
Type of visa:
- Tourist visa: one month and three months.
- Business Visa: 1 month, 3 months, 6 months and 1 year.
- E-visa tourist / business 30 days single entry.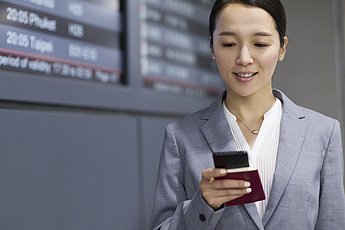 Nevertheless, there is no embassy of Vietnam at Uruguay. In this case, you can get a visa for Vietnam at embassy in Argentina, Brazil or through internet-based methods which is called Vietnam on arrival visa (Vietnam visa online)
Vietnamese Embassy in Argentina:
Address: 11 de Septiembre1442, Belgrano (CP 1426) Capital Federal - Buenos Aires.
Phone: + 54-11-47831802, 4783 1425
Fax: + 54-11- 47820078
Email: vnemb.ar@mofa.gov.vn; atn.sqvn@gmail.com
Embassy of Vietnam in Brazil:
Address: SHIS QI 9 Conj.10 Casa 1, Lago Sul, Brasilia / DF. CEP: 71625100
Phone: + 55-61-33645876 / + 55-61-32487268
Fax: + 55-61-33645836
Email: brasemb.hanoi@itamaraty.gov.br
Website: www.hanoi.itamaraty.gov.br
To get Vietnam visa, please follow steps: 
 - Received approval letter on 1 working days
 - Print out letter and show for your boarding
 - Get visa stamp in your passport at Vietnam airport.
 Get e-visa Vietnam
Please go to the government website https://evisa.xuatnhapcanh.gov.vn to apply for an online visa.
Or
- Go to GoVietnamVisa.org fill apply form
- Pay for service fee
- After 2 working days under normal processing or less in urgent case, you will receive a visa approval letter via email.
Or you can send us your passport scan and your photo 4cm x6cm to email info@GoVietnamVisa.org. We will send e-visa letter to your email within 1-2 days.
APPLY NOW