Vietnam visa for Angola Citizens
Citizens of Angola are required visa when you entry to Vietnam. There are 2 methods of getting Vietnam visa which depends upon how you are travelling to Vietnam: at the embassy Vietnam in Angola, or get visa online.
To get Vietnam visa, you need:
- Original passport (at least valid for 6 months)
- 2 passport sized photos ( 4 x 6 cm)
Type of visa:
- Tourist visa: one month and three months.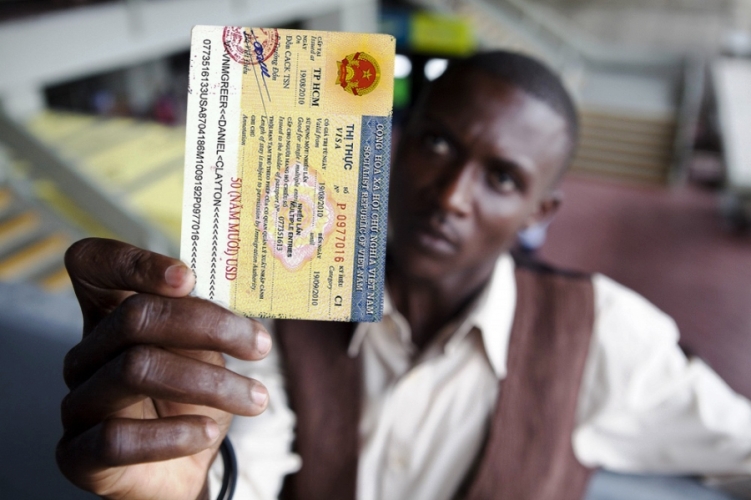 Embassy of Vietnam in Luanda, Angola
Address: Via AL4, Lotes No. 4-5, Talatona-Luanda Sul, Luanda.
P.O box: C.P. 1774
Telephone: (+244) 222.010697.
Fax: (+244) 222.010696
Email: vnemb.angola@mofa.gov.vn or sqvnangola@gmail.com
Website : www.vietnamembassy-angola.org
Address: Rua Alexandre Peres, No4. – Maianga – Luanda República De Angola.
P.O box: C.P. 1774 – Luanda – Angola.
Telephone: (00244) 222.391075 / 222.390684.
Fax: (00244) 222.390369
Email: dsqvnangola@netangola.com and lanhsuangola@yahoo.com.vn 
Nevertheless, this process can be long and complicated for many foreign travelers, especially for those living far from the embassy. In this case, you can get a visa for Vietnam through internet-based methods which is called Vietnam on arrival visa (Vietnam visa online)
To get Vietnam visa, please follow steps: 
 - Received approval letter on 1 working days
 - Print out letter and show for your boarding
 - Get visa stamp in your passport at Vietnam airport. 
APPLY NOW